Black Fused Corumdum/ Black Corundum/ Black Fused Alumina
Description:
Black Fused corundum/black corundum/black fused alumina abrasive is also known as low aluminum corundum abrasive. It is also a new type product of polishing material, and it is a dark gray crystal body made α -Al2O3 and ferropicotite as main ore in the electric arc furnace by smelting the bauxite. It has characteristics of moderate hardness, high toughness, high temperature resistance, and stable thermal stability. It is mainly suitable for free grinding, such as coarse grinding before electroplating products, mainly for polishing and sandblasting of stainless steel, fabricated metal products.
Chemical technical of
White Aluminium Oxide:
| | | | |
| --- | --- | --- | --- |
| Black Fused Alumina | Al2O3 | Fe2O3 | SiO2 |
| First Grade | 85% | 6-9% | 8 |
| Second Grade | 75-80% | 10-12% | 10 |
| Third Grade | 60-75% | 12-15% | 12 |
Application:
1, freedom, grinding, such as floor polishing before plating metal parts, aluminum products.
2, bicycle, motorcycle, sewing machine, clock parts.
3, lamp act the role ofing, plastic and hardware tools, such as polishing, is also suitable for sandblasting (spray derusting, glass flower).
4, processing and manufacturing resin cutting, Angle grinding pills and coated abrasive, etc.
5, black corundum sand granularity and micro powder particularly suitable for grinding and polishing of stainless steel workpieces and sharpening stone, grinding paste manufacturing.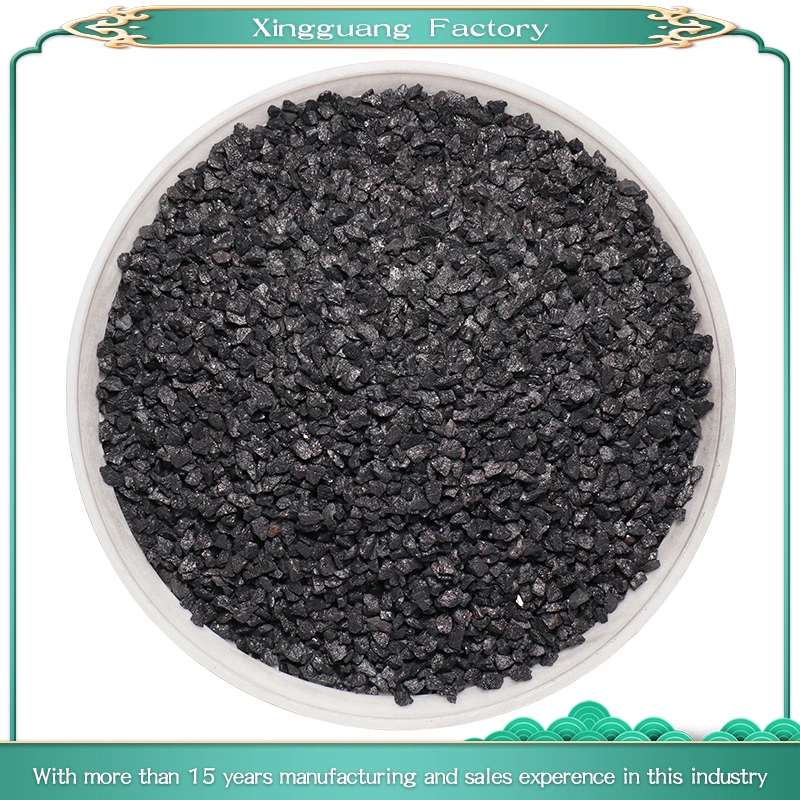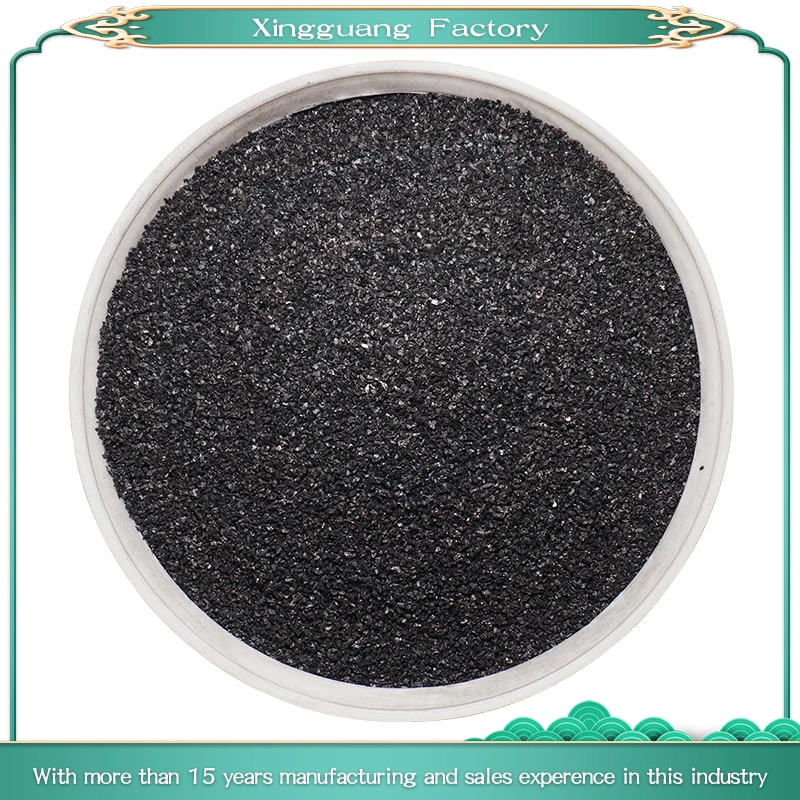 Package:
25kg / 50kg/500kg/1 jumbo bag (woven bag lined with polyethylene plastic film). Note that during storage, moisture, sun, water, try to avoid the packaging is damaged, so as not to affect the adsorption effect.
Delivery Detail:
within 5-7 days after the confirmed order.
Factory Profile:
We is a professional large -scale manufacturer of all types of abrasive materials and integrating development and production together and we have more than 15years experience . We have many years of abrasive materials , our mainly products :White fused alumina , Brown Fused Alumina , Silicon Carbide ,Garnet sand and so on. We have professional production and R&D departments, as well as dedicated marketers. We have more than 5 years of production and sales experience, And export our product to all over the world . We often export to South Korea, India, Singapore, Vietnam, Thailand, Malaysia . Our quality and service have received praise from many customers and established long-term cooperation.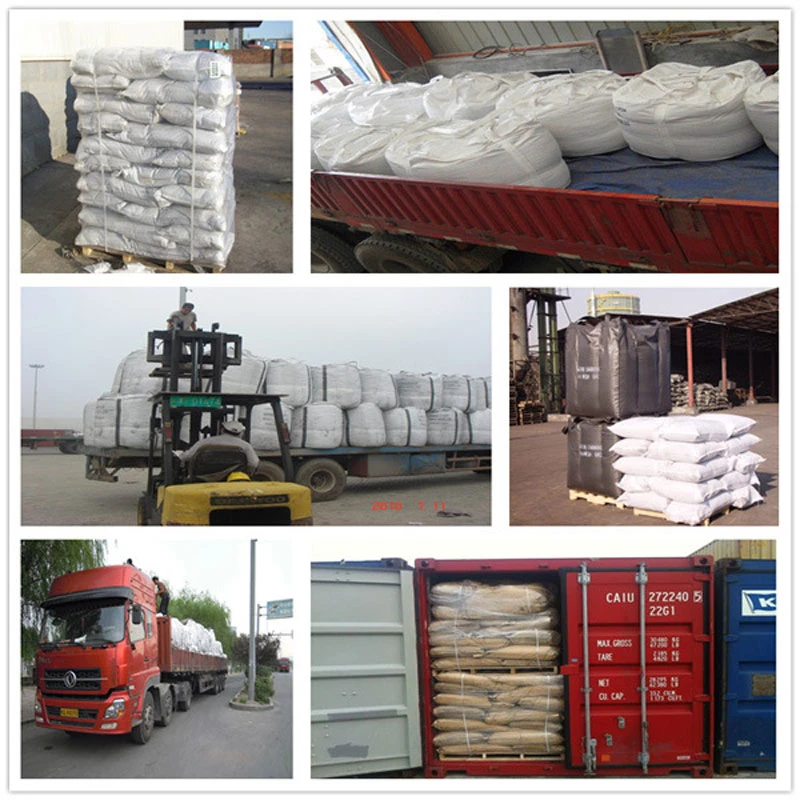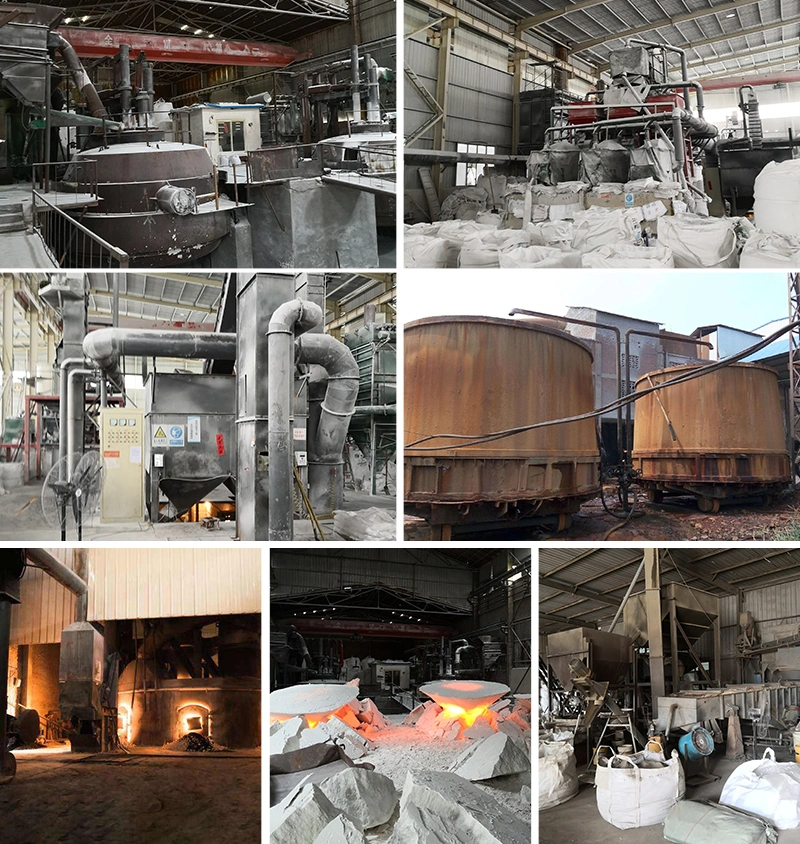 FAQ:
1. What is your MOQ?
Our product MOQ is 10 kg.
2. What kind of software package will we use?
25 kg plastic bags can also be customized.
3. What is the delivery time?
1*20 gp containers take about 3 to 5 days.
4. Can you give me a discount?
Yes, we can negotiate
5. Can you give me advice based on the information we describe?
Of course, our mission is to provide you with professional services.
6. What is the shipping method?
Sea, air, express. International train
7. What is the type of your company?
We are a manufacturing and trading company.